Industry 4.0 has undoubtedly revolutionized the production processes of many companies, giving technology and connectivity the leading role. Are you all up to date with industry 4.0 and ready for what's next?
What is industry 5.0? 
The term industry 5.0 was born from the hand of the European Commission seeking a more human approach and thus achieve a more positive impact on society. It is an industrial model with greater human-machine interaction, with more collaborative processes in which people and machines form a work team. Terms such as cobots, exoskeletons or wearables are on the rise, thus evolving the role of the operator and making technologies available to them in the most productive and efficient way.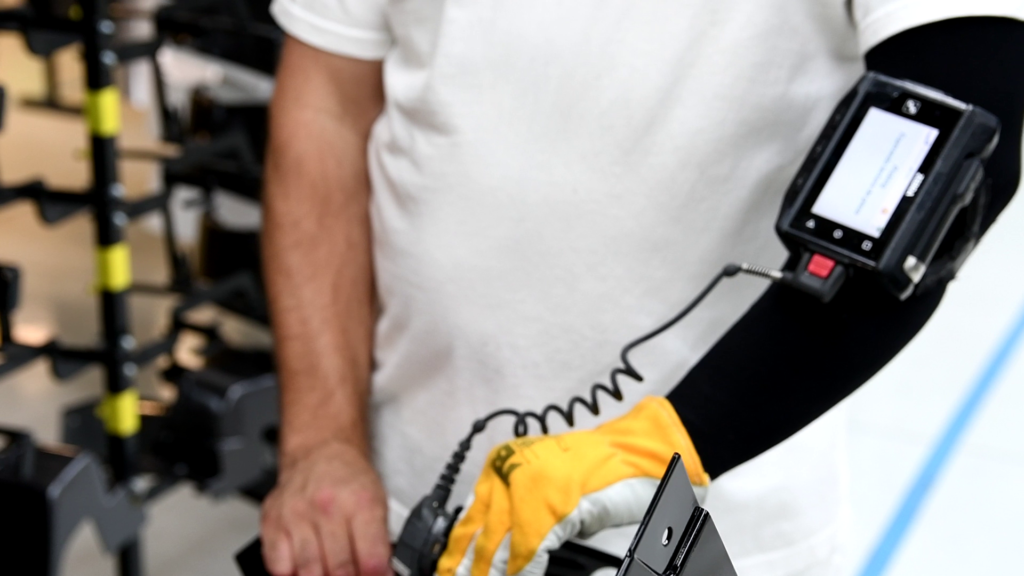 Another protagonist of industry 5.0 will be sustainability. Recyclable and reusable resources, waste reduction, renewable energies and lower emissions will be some of the approaches to achieve a lower environmental impact by the industry.
Another main axis of industry 5.0 is resilience. It will be about seeking greater robustness in the supply chain, allowing companies to have greater flexibility and power to react to adverse situations, such as the Covid-19 pandemic or any geopolitical crisis.
How is industry 4.0 different from 5.0?
The fourth industrial revolution promoted production processes based on technology and devices that communicate autonomously throughout the value chain. It is a smart factory model, in which computers monitor the physical process, create a digital twin and make decentralized decisions. An increase in digitization in which the human passed into the background.
Industry 5.0 is not intended to replace the industry 4.0 model, but rather to complement it in a more committed and responsible way. Beyond productivity and profitability, there is also a call to promote human and environmental factors. We would therefore move away a bit from the idea of the autonomous and intelligent factory, from "excessive" automation, to re-empower people and consider how technology can help the human team to be more efficient and productive.
What will be the challenges that companies will face?
Choosing the technology that finds the balance in that human-machine collaboration is probably the most complex challenge. The objective will be to give another value to the work of the operator with the help of a technical solution that adapts to the needs of the supply chain and factory. 
The role of the operator would change. This new model of work team between people and machines also requires more training. The machine must take care of the repetitive tasks, so that the human team performs tasks that provide a higher value. New roles are born for the human team, which also bring with them a greater physical and psychological well-being of the people who work in the industry. To ensure that well-being, safety and prevention of occupational hazards become even more important.
Are we facing a change of plans for companies? 
We should not be facing a change of plans as such. As happened in industry 4.0, when the fourth industrial revolution began to be talked about, we were not dealing with new concepts. We were simply at the right moment in which different requirements were met so that some technological paradigms could become a reality. In a similar way it happens with industry 5.0. Objectives such as sustainability or concepts such as collaborative robotics are not new. But it is the time when qualitative changes towards more sustainable, committed, inclusive and resilient industry models are becoming urgent. We would say that it is more a change of mentality than a change of plans. It is more about an adaptation to new normalities and a changing world. An adaptation to society 5.0.