Higher automation
Control and efficiency of processes

Warehouse management
Remote stock control
Smart factory, the factory of the future.
Thanks to the virtual simulation of the system, our solutions are tested and validates during the design phase. The simulation helps us to optimise the behaviour of the system before installation.
Esyair can be implemented with Esypro's own software available in an app or web environment so that the system can be managed even with mobile devices. We can also integrate with other MES systems, adapting our environment to the needs of our clients. In either case Esyair offers the perfect tool to turn your plant into a Smart factory.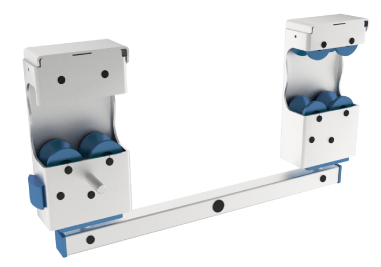 General features
Real-time information.
Decentralised and remote control, even from mobile devices.
Possibility of linking customer-supplier processes, reducing logistics times and avoiding unnecessary handling. Ideal for JIT/JIS applications.
Enables control and management of the load units at all times.
Simulations of operation and cycle times.
Low consumption.
Ideal and cost-effective solution for multi-reference management.
Scrap reduction
Cyber-physical system which integrates the latest connected industry technologies.
Predictive maintenance.
Esyair Smart factory functions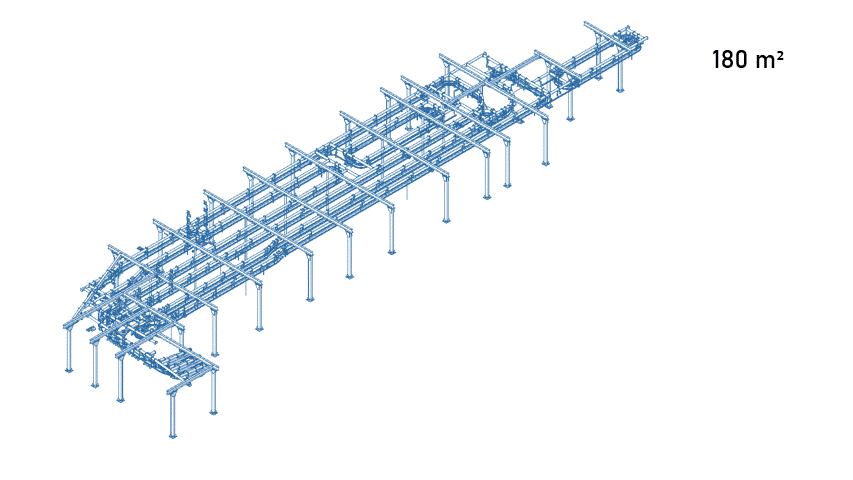 Esyair is usually made up of accumulation areas and power & free transport areas. The customer has a wide variety of functional elements that allow the storage and movement of parts in his warehouse or factory. This combination makes possible to cover both small spaces (thanks to its multi-reference management system), as well as large or multi-level spaces. Esyair is also easily expandable at any time.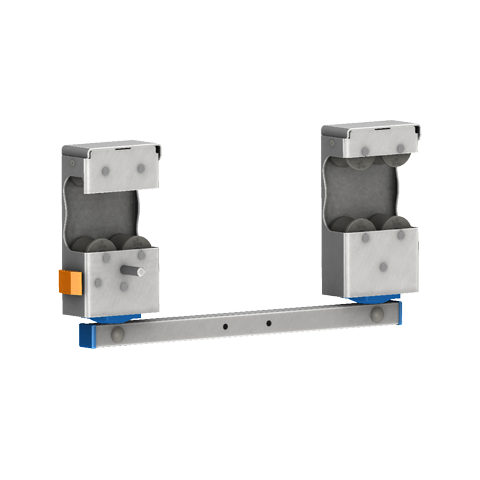 Trolley
Esyair load unit.
Available in different sizes and circuit directions, in single-rolling or multi-rolling configurations.
Case study PO Redondela
Important Tier1 with worldwide presencerequires supplying front and rear bumpers in sequence for 2 different production lines of an OEM. Both located in Spain. Tier1 has the necessary production capacity to get the project but not the capacity to store and manage the parts for the new model, so the increase in stock capacity and management would be essential to achieve it.
Feeding 4 pieces/minute for 2 production lines in JIS
2 warehouses with 2 storage levels.
The Esyair offers the storage and intelligent management solution to handle the part from its birth in injection at Tier1 to the production line in the OEM. It makes possible all the internal logistics without manual operations. Besides, it takes advantage of the height of the warehouse for the automatic accumulation of parts and the work in flexible sequence, without manipulation of parts.
Request for information and quote