At Esypro, we are always looking for ways to improve our systems and offer innovative solutions to our customers in the field of intralogistics. With the increasing automation in the industry, we have decided to adapt out transport carts for automated or guided vehicles (AMRs or AGVs). And this is how EMC (Esypro Mobile Cart) was born, a solution that is optimizing the way companies carry out their storage and internal transport processes.
What are AGVs and AMRs?
AGVs are automated vehicles that are used for material transportation in a factory or warehouse. These vehicles move along a predefined path, using technologies such as magnetic or optical markers on the ground to guide themselves. AGVs are ideal for repetitive and predictable transport tasks.
On the other hand, AMRs (Automated Guided Vehicle Systems) are mobile robots that are used for material transportation in a warehouse or factory. Unlike AGVs, AMRs do not follow a predefined path, but use digital maps and navigation technologies to move around. AMRs are ideal for dynamic environments where paths may change frequently.
What is Esypro Mobile Cart (EMC)?
EMC is a transport cart adapted for AMR or AGV vehicles, which automatically connects with our warehouses. This allows the carts to move around the warehouse, collecting and delivering hanging parts as needed. With EMC, the loading and unloading of parts is fully automated, further simplifying the material flow processes.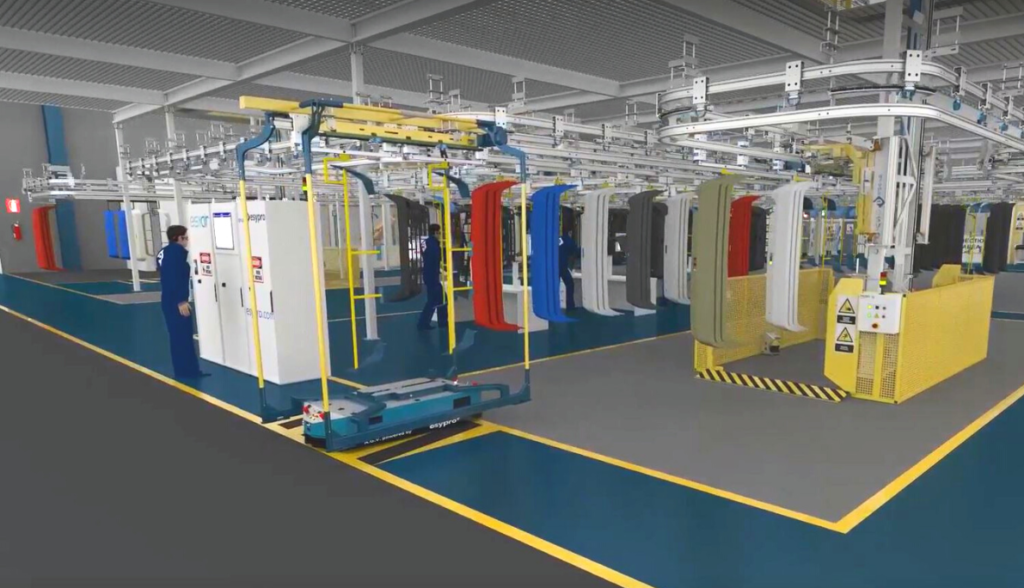 Why mobile robotics?
Improved inventory management and product tracking: By having a cart that moves automatically around the warehouse, inventory management and product tracking can be optimized as products can be collected and delivered as needed. All this with real-time monitoring through its fleet manager, which can even be connected to the plant's MES system.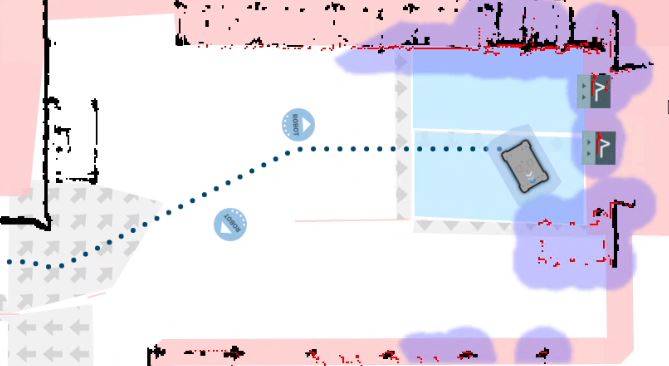 Reduction of human errors: By automating the transport, loading and unloading of parts, the need for manual handling equipment is reduced and accuracy in inventory tracking is increased. This does not mean replacing the operator who previously had to push a trolley, it simply means that this same action with EMC can be done comfortably from a mobile device.
Increased safety in the warehouse: Automated carts can avoid collisions with other vehicles and obstacles, thus reducing the risk of workplace accidents.
Greater flexibility in logistics: By using AMRs or AGVs, they can better adapt to the specific needs of the company, whether in repetitive or dynamic environments. Specially AMR systems offer instant adaptability to the increasingly changing needs that companies are experiencing.
Esypro + mobile robotics = perfect match
Automation in the industry is constantly growing and more and more companies are adopting AGVs and AMRs to improve their internal logistics. With EMC, Esypro offers a solution that combines the flexibility of this mobile robotics with the efficiency of systems such as esyair and almaflex. By adopting EMC, companies can reap the benefits of automation in their warehouse management, saving time and resources, and increasing their productivity. It is a perfect alternative to logistic trains or manual carts.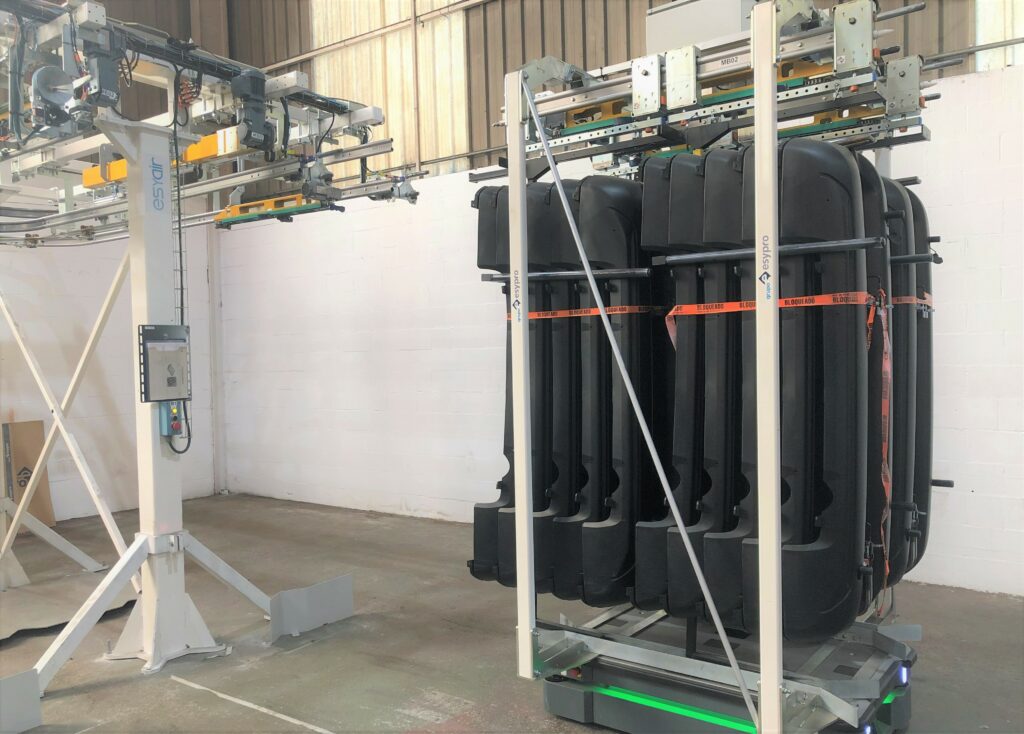 At Esypro, we are committed to offering solutions adapted to the needs of our clients, in order to improve efficiency and safety in internal storage and transport processes. If you are interested in learning more about how EMC can help your plant, do not hesitate to contact us. We will be happy to help you find the perfect solution for your company.