Today we are talking about one of our products for the transport of pieces by rope. It's the Esyconveyor. Would you like to know some interesting trivia about how Esyconveyor works and how it has been devised?
1-Kevlar

Our part conveyors are moved by rope. Its Kevlar core allows us to create a unique transport system, working in highly corrosive environments such as welding islands, with tense flows where stopping is not an option and with a very low level of maintenance.
This rope core is made of aramid fiber, which withstands temperatures up to 400 ° C and has a strength 5 times higher than steel.
Did you know that this type of fiber is used in nautical, aerospace or military applications?
For example in bulletproof vests. Due to its high resistance to breakage.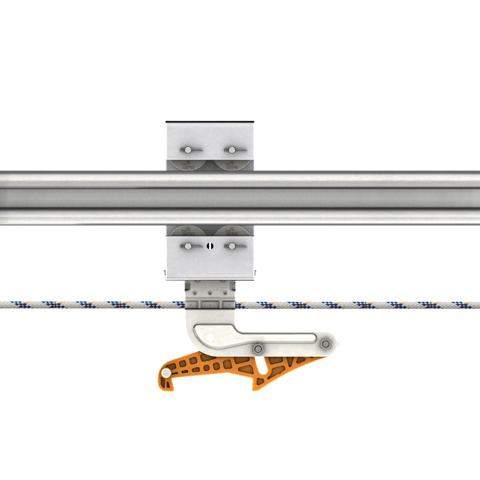 2. Power & free or monorail

When we talk about Power and free systems, we are talking about a transport system with accumulation of parts, which allows independent loading and unloading, as well as the management of different references and stocks.
On the other hand, when we speak of a monorail system, we refer to a continuous transport system, the load is transported jointly with the drag element (rope): stopping the traction system implies stopping all the transported elements.
The last one is ideal for manual uploads and downloads even in dynamic.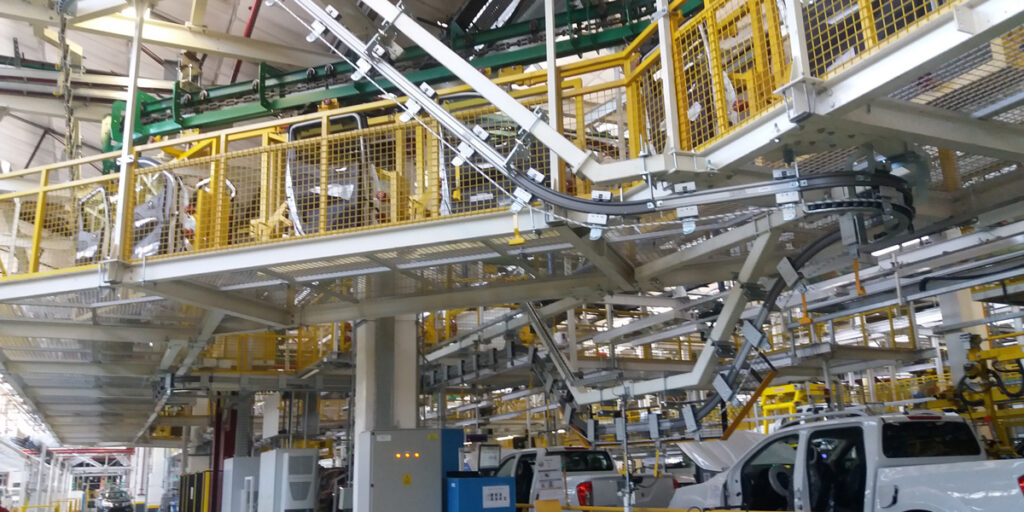 3. Scalability

Our Esyconveyor system allows installations of any size or configuration to be carried out, including their expansion after commissioning.
From small loops to supply a workstation in the production process to complex installations, with level changes, multi-reference management and positioning of parts for automatic loading or unloading with a robot.