Grupo Hefame has presented its second regulatory center with more than 18,000 square meters of surface. It will thus become the pharmaceutical distribution warehouse with the largest capacity in Spain.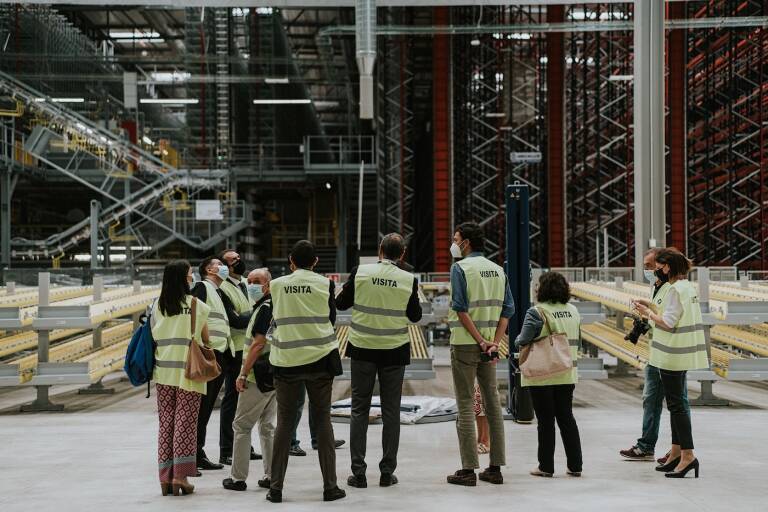 It is about facilities designed for automated, semi-automated and manual, and that performs logistics processes of reception, storage, replacement, order preparation and classification.
Grupo Hefame has chosen Esypro for its logistics processes, installing an Esyconveyor monorail. Boxes are collected on two floors. This circuit is one of the longest we have done in a monorail at Esypro, with an approximate length of 750 meters. You can see it on the left in the photo.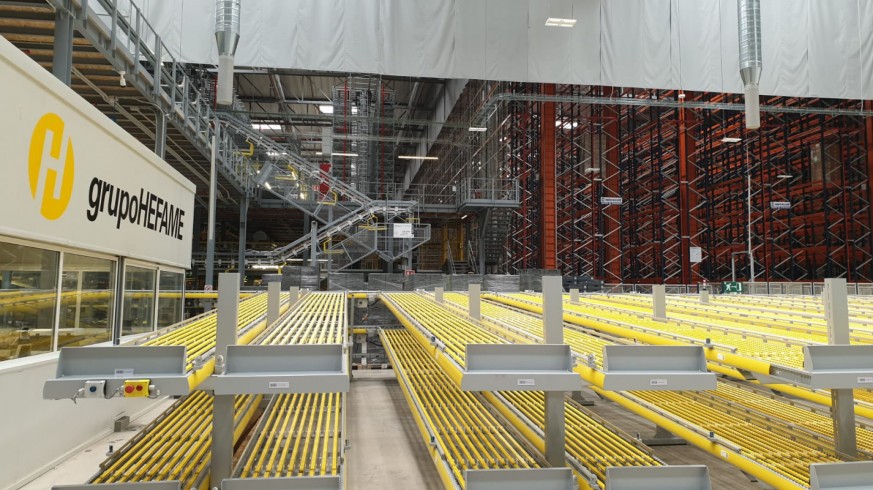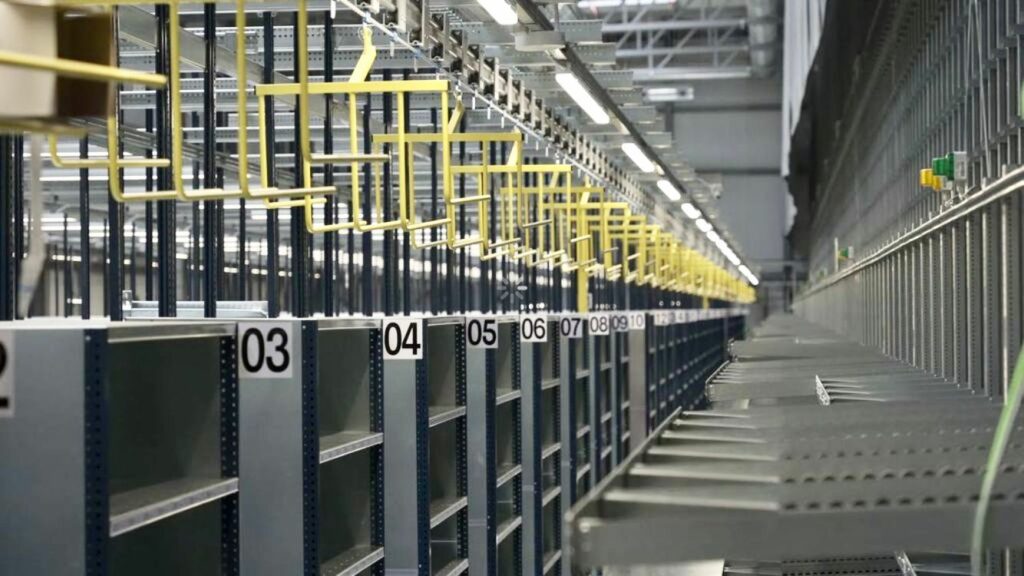 We have designed a special system for unloading the boxes in the Grupo Hefame hopper: if there is a jam in the hopper, we prevent that jam from going further, causing an alarm in the system and stopping unloading.